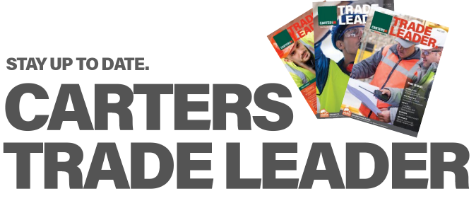 A bi-monthly magazine for the trade.
Trade Leader goes beyond building; working hard to keep you informed. Reading the Trade Leader is also another way for Licensed Building Practitioners to accrue points towards their continuous professional development. Our bi-monthly magazine endeavours to keep our builders up to date with compliance on-site and off as well as being a vehicle to offer business advice, market size and commentary on the state of building in general.

Latest Issue: June 2019 Trade Leader:
What are your responsibilities under a labour-only contract?
New products create new compliance challenges.
How does migration affect housing demand?
Five keys to winning jobs.
---