text.skipToContent
text.skipToNavigation
CARTERS Cassette Flooring solutions are cost-effective, fully engineered prefabricated panels, delivered to site ready to be installed. 
Leading the way through design, manufacture and innovative solutions
​​​​​CARTERS are constantly reviewing ways to support our building partners with innovative solutions. We know that time is money on-site. The drive to become more efficient, operate safely and save time when building has led CARTERS to design and manufacture cassette solutions.
 
CARTERS Cassette Flooring solutions are an efficient method of supply and installation that result in a significant reduction in the construction program, improved on-site accuracy and minimisation of on-site waste when compared to the traditional on-site method of constructing timber floors.
​​​​Choosing to use CARTERS Cassette Flooring provides an intelligent, environmentally friendly option, fabricated off-site in a controlled environment to deliver inherent speed and installation efficiencies which are easy to access via CARTERS Supply Chain.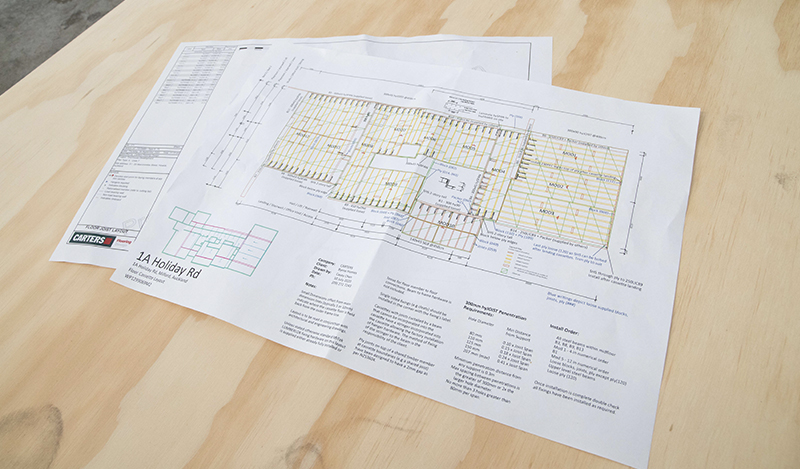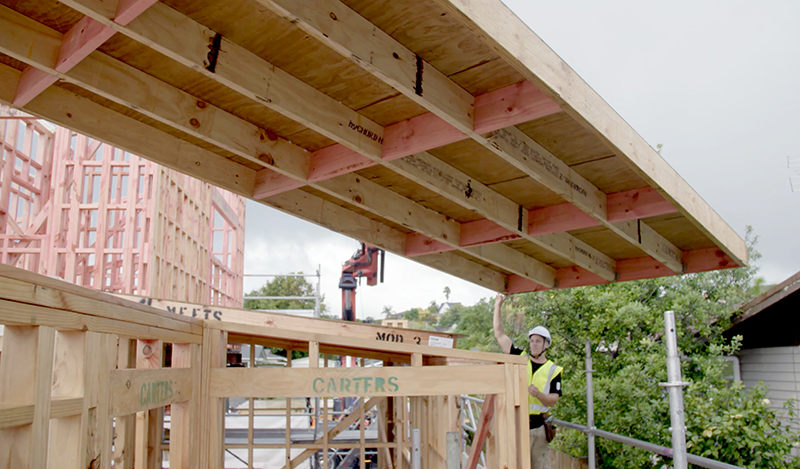 Benefits for your next build
1. ​​​​​​​Speed
CARTERS Cassette Flooring is quick to install, meaning a reduced construction program and less time on-site. The floors are simply lifted into place and fixed through the bottom of the top plate using specified screws. Job done!
The reduced time on-site means reduced overhead costs (scaffolding, waste, financing, etc) allowing you to move onto the next job faster.
 
2. Quality Materials
The cassettes are manufactured using high quality engineered timber to ensure a quality end-product that meets the customer's required tolerances and performance.
 
3. Efficient Design
To maximise the use of flooring cassettes from a manufacturing, material and installation point of view, design is crucial. To cater for this, CARTERS has its own in-house flooring design team that uses proprietary engineering software developed internally and available exclusively to CARTERS.
​​​​​​​
4. Tested Solutions
CARTERS, in conjunction with its partners, has developed several tested systems to overcome certain design issues associated with cassette floors:
Diaphragm bracing system – using a screw nail exclusive to CARTERS, we can achieve a
NZS 3604 flooring diaphragm brace without the use of blocking, meaning fewer materials, less labour and easier installation (Please see your CARTERS Account Manager for more information).
Inter-tenancy flooring system – Batten & CradleTM, in conjunction with Ecoply® and Futurebuild® LVL, has developed an inter-tenancy flooring solution compatible with cassettes that address the key issues of fire and acoustics. This allows for light-weight timber construction of apartments.
We can take conceptual drawings all the way through to engineered design to be submitted to council, including providing Producer Statements for buildings within the scope of NZS 3604.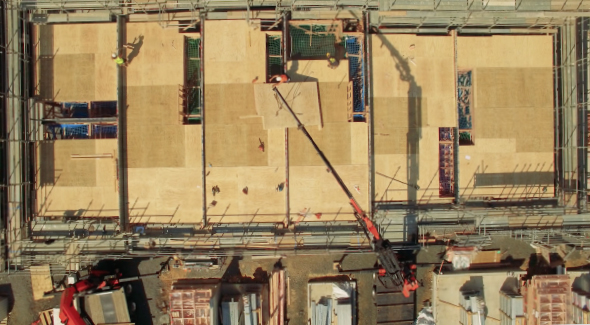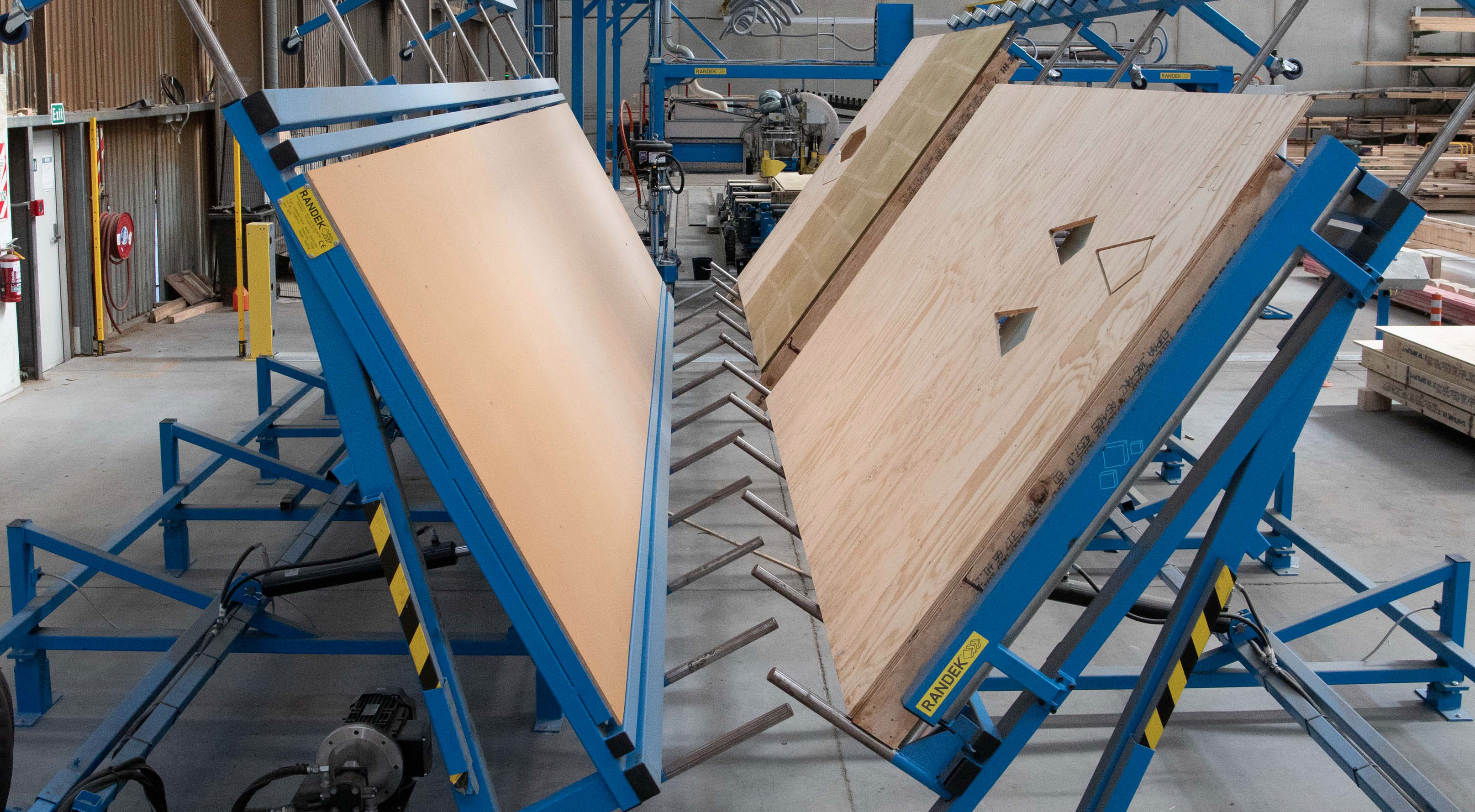 5. Quality Product
​​​​​Cassettes are manufactured off-site, in a controlled environment using our state-of-the-art automated flooring line. This leads to a dimensionally accurate, quality product.
6. Safety
CARTERS Cassette floor solutions provide an immediate working platform, reducing the amount of time working at height installing floor joists, installing sheet flooring and removing the need for temporary bracing of the floor plane. When CARTERS cassettes show up on-site ready to install, there is no sawing or manual lifting and gluing, plus screwing and nailing is significantly reduced. As soon as they are fixed to the frames the floor is structurally complete, ready to accept the next level of frames.
​​​​​​​7. Environmentally Friendly
All the main structural timber components (LVL, Plywood) of cassette floors are manufactured in New Zealand from renewable radiata pine plantations, being one of the most environmentally responsible building materials. The increased use of timber in construction is being promoted by the New Zealand Government through its Construction Procurement Guidelines due to the significant reduction in carbon emissions relative to common alternatives.
In addition, since the cassettes are fabricated in a factory setting, materials can be optimised in design and production phases to significantly reduce waste in the factory and on-site.