text.skipToContent
text.skipToNavigation
Payment Options to CARTERS
There are several convenient ways to pay your CARTERS account.
Internet Banking
If you use internet banking, you can add CARTERS to your payee options. When you receive your monthly account, simply log into your internet banking website and transfer the amount due from your bank account.
 
Our bank account details are shown below:
Bank: ANZ BANK
Account Number: 06 0287 0365604 19
Account Name: Carters Building Supplies Limited
Please include the following information on all online transactions:
Particulars: Your CARTERS Account Name
Code: Your CARTERS customer account number
Reference: Your CARTERS customer account number
Cash and EFPOS 
You can choose to pay your CARTERS account by cash or EFTPOS in store.
 
Credit Card 
You can also choose to use your credit card in-store. There is a surcharge applied for credit card transactions, please check with your local branch for the current rate. CARTERS accept all major credit cards including American Express, Mastercard® and Visa, as well as Farmlands Card, SuperCard, Farmers Mastercard® and Q Card.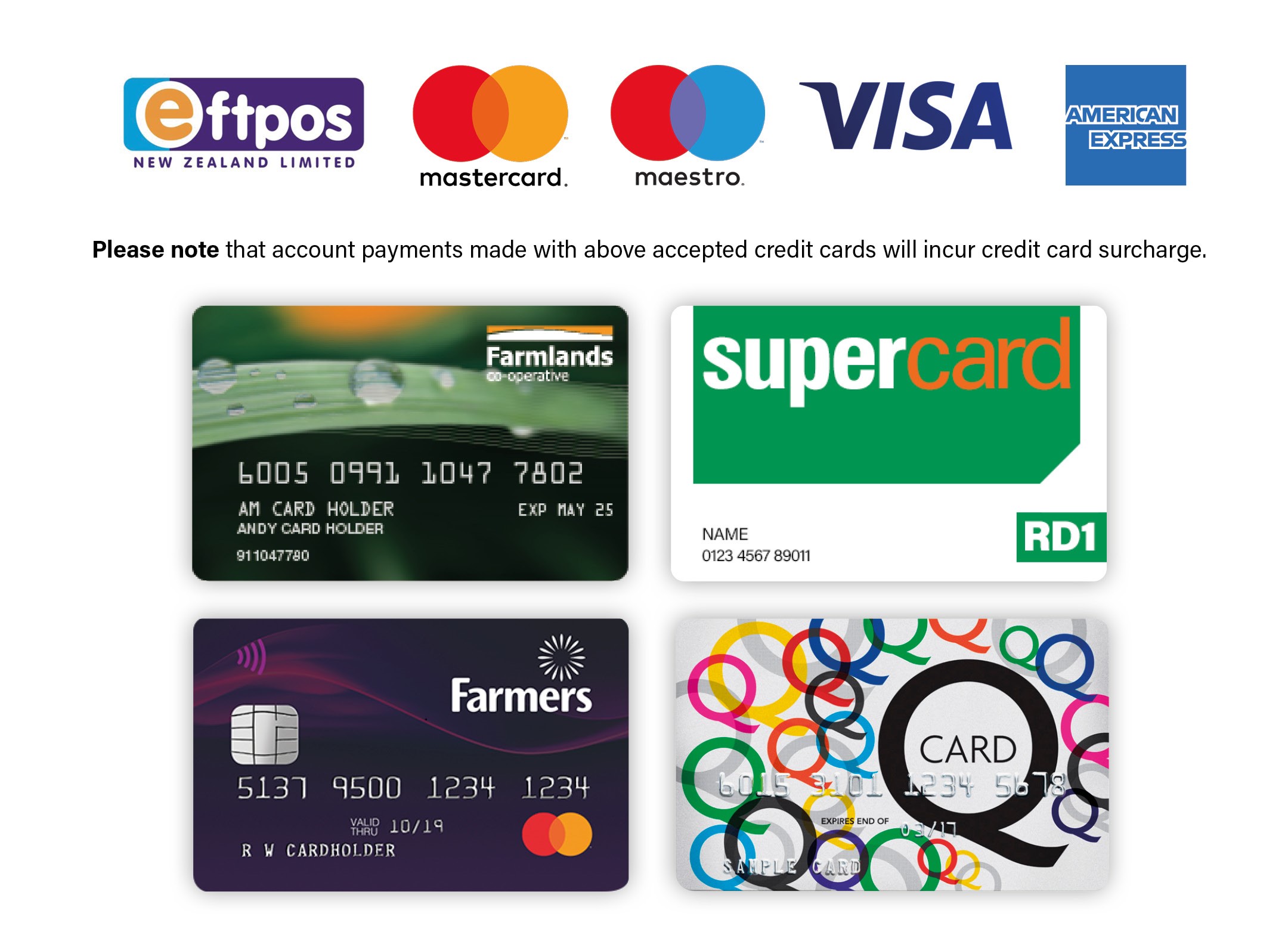 Discount Cards 
CARTERS are pleased to advise that we accept n3 and SuperGold discount cards at our branches. Please note that usual terms and conditions apply and discounts do not apply to items on promotion, vouchers, manufactured goods and a small range of non-discountable products.
​​​​

Cheques - No longer accepted
As banks have now phased out cheques as legal tender, CARTERS will not be able to accept cheques as a form of payment.
For all payment methods, it would be appreciated if you could email
carters.remittances@carters.co.nz
when you make a payment noting what invoice numbers the payment should be allocated against for the relevant CARTERS account number.